Click on hyperlink below
New 2010 training program ! TANKER TRUCK SPECIALIST TRAINING BULLETIN
Course Dates: October 5-7, 2010
New Training Dates
Click Here > 2010 Training Schedule
Contact ERTT Training Services @ (845) 956-3788 for questions or to sign-up for one of the listed courses above.
MARINE SPILL RESPONSE TRAINING IN ALABAMA CALL US
_____________________________________________________________
Mobile Advance Vehicle Extrication Pictures
CONFINED SPACE RESCUE TRAINING PICTURES
Marine Spill Response Training Pictures
Emergency Response & Technical Training Services ( ERTT ) is a full service Environmental, Health & Safety Firm Headquartered in the Hudson Valley region of New York. ERTT has regional offices in Long Island-New York, Houston-Texas and Huntsville-Alabama.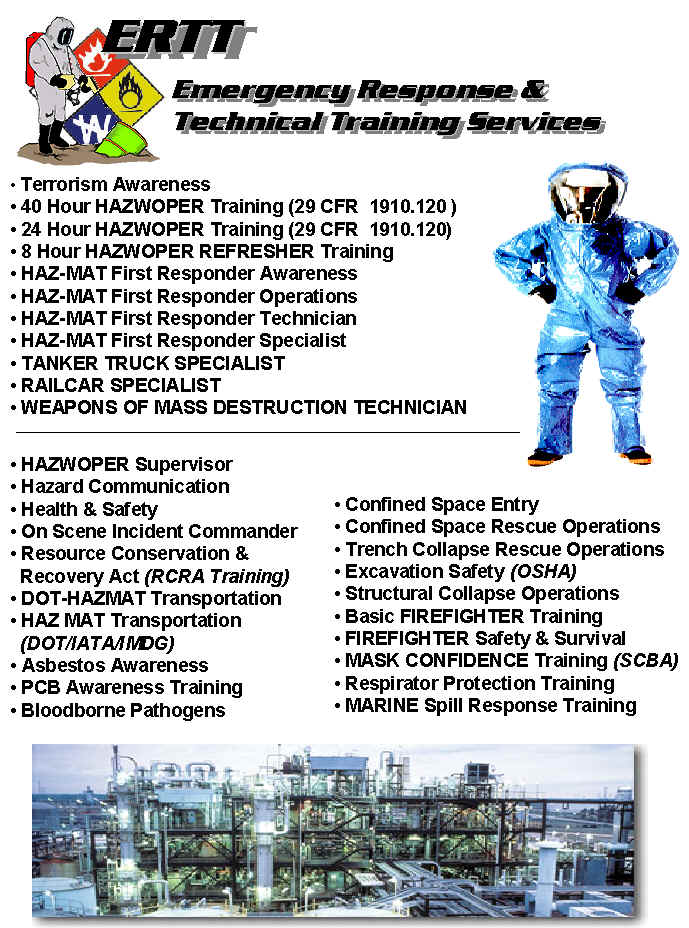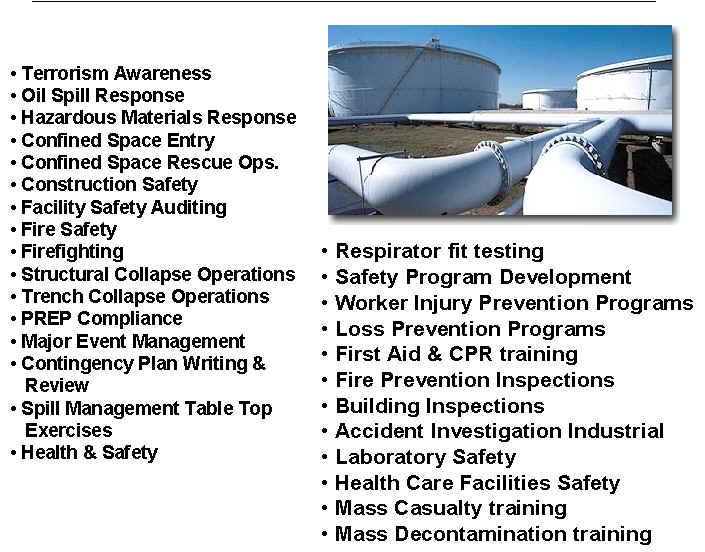 ---
ERTT stands second to none. The leader in Environmental Health & Safety Training and Consulting Services.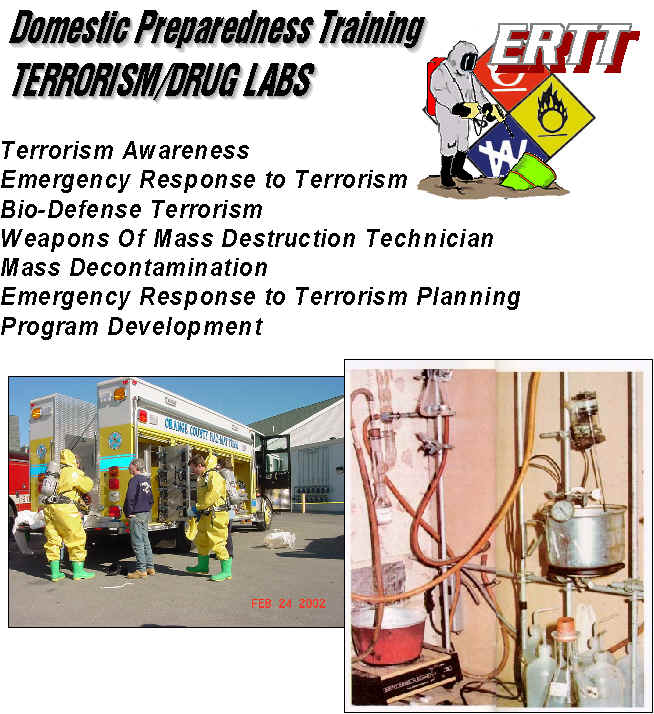 ---
ERTT is a world class provider of training and consulting services. We have developed customized training courses for a number of major utilities including: Conocophillips Corp., Jones Chemical Corp., New York City Department of Environmental Protection, & ExxonMobil Oil Corp. Conducted training programs for Municipal & Volunteer Fire Departments across America. Our Strength's are in Emergency Management & Consulting of small and large-scale incidents.
Services we have developed and provided include:
· Environmental Awareness

· Oil Spill / Hazardous Materials Management

· OSHA Mandated Courses (HAZWOPER)

· Policy and Procedures Training

· Facility Safety Auditing

· Equipment Training

· Incident Command System

· Confined Space Entry & Rescue Operations

· DOT Mandated Training (HAZMAT Transportation)
ERTT Consultants & Instructors are Environmental Engineers, Environmental Safety Specialist, State Certified Hazardous Materials Specialist, (CHMM) Certified Hazardous Materials Managers, (CET) Certified Environmental Trainers, Certified Firefighters, State & Nationally Certified Fire Instructors; National Fire Academy graduates, and are competent field experienced personnel.
Put your next Emergency or Training Program in our hands - ERTT !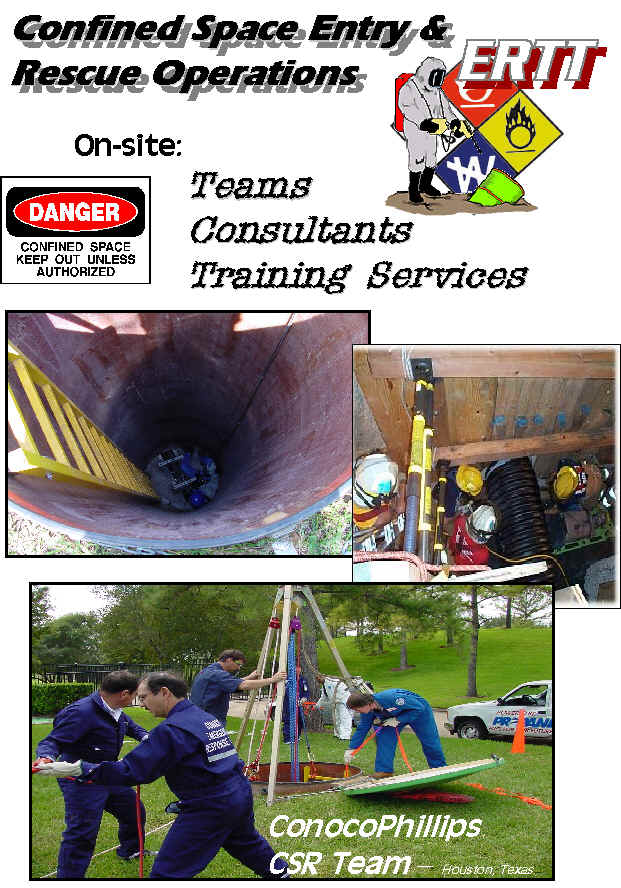 ---
Contact Information
Telephone

845-956-ERTT (3788)

FAX

509-931-3788

Postal address

PO Box 434 Westbrookville, New York 12785

Training Center
239 Wisner Avenue Middletown, New York 10940
Electronic mail

General Information: training@ertt.org
Director of Training: Darryl Vandermark - dvandermark@ertt.org
Director of Marketing: Randy A. Fox - rfox@ertt.org
Sales: sales@ertt.org